Our Doctors – GP South Melbourne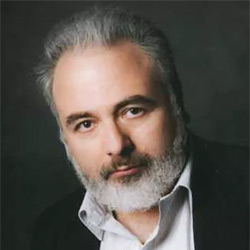 Dr Edward Petrov MBBS FRACGP
GP specialist
30 years experience as a doctor, more than 15 of them in Australia.
Worked in major Australian hospitals like Alfred, Austin, and Cabrini Private as well as in private general practice.
Major interest in complicated medical cases and preventative medicine.
Dr Petrov is a RACGP examiner.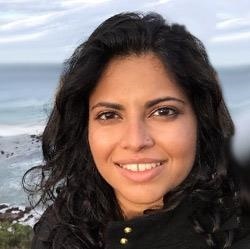 Dr Mavis Vaz
GP specialist
Dr Mavis Vaz moved to Australia from Canada to study medicine and she graduated with an MBBS from the University of Queensland in 2012. Mavis has also worked and completed further training in rural Australia at Rockhampton and Emerald in Queensland and at Orbost and Warragul in Victoria.
Mavis was awarded a Fellowship of the Royal Australian College of General Practitioners in 2017. Her special interests are paediatric medicine, women's health, chronic disease management, travel medicine, and preventative health.
Outside of work, Mavis spends her time cooking, painting, hiking, and traveling.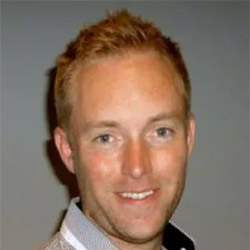 Dr Ciaran Laughlin MB ChB, FRACGP
GP specialist
A GP who qualified and worked in his native England in 2004 and spent 5 years working through various medical and surgical specialties before completing his post-graduate GP training (MRCGP) in 2009. He emigrated to Melbourne in 2010 to start a new life here working in General Practice and became a Fellow of the Australian College of General Practice in 2010. Dr Laughlin believes good communication and giving patients adequate time is key to ensuring all aspects of care are well attended to. He recently did some humanitarian overseas with Doctors Without Borders in both Greece and Iraq before returning to General Practice in Australia. He has a keen interest in all aspects of family medicine but particularly in paediatrics, family planning, chronic disease medicine, and mental/social issues. He is keen to meet new patients and get fully engaged in the practice to further expand his work in this area.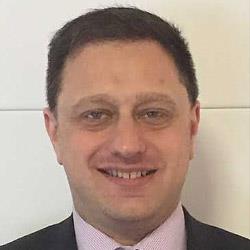 Dr Michael Farber MBBS FRACP
General Physician and Geriatrician
Geriatrician who qualified from Monash University and has a special interest in cognitive function, falls and balance, management of patients in residential aged care facilities, osteoporosis management, and general medicine. He sees his patients by appointment.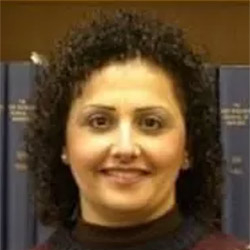 Dr Maryam Bassirat PhD (Med), MDiet, BSc Biochem (Hons)
Accredited Practicing Dietitian
PhD (Med), MDiet, BSc Biochem (Hons), Grad Cert Hum Nut
Maryam can provide nutritional advice for:
Diabetes management (including carbohydrate counting)
Heart disease (High cholesterol, High blood pressure)
Bone health (Arthritis, osteoporosis)
Gastrointestinal disorders (stomach, bowel)
Cancer management
Healthy eating (Intuitive/mindful eating and a non-diet approach)
Weight management
Adolescents health & Aged care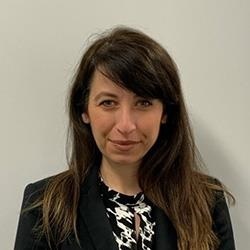 Angela Koukoulas BSc Psych
Psychologist
Angela has over 19 years working in the community sector with disadvantaged and marginalised children, young people, and adults. Angela has vast experience in individual counselling with adolescents and adults. She has worked with individuals that have NDIS, Workcover, or TAC involvement. Angela has held senior executive roles within Anglicare Victoria; Lectured sessional at Victoria University; Held a Senior Role at New View Psychology. Angela also has vast experience in providing presentations and seminars in the corporate, government, and psychology sectors.
Angela is fluent in speaking, reading, and writing Greek.
Provides services to:
Adults and Adolescents
Areas of expertise:
Depression
Anxiety – panic and general
Grief &loss
Trauma-vicarious
Stress
Adjustment Issues
Adolescence
Autism
Self-esteem and Confidence Issues
Behavioural Issues
Anger/Behaviour Management
Parenting Issues
Types of treatment modalities used:
Angela uses an eclectic approach of treatment modalities: Cognitive Behavioural Therapy; Solution Focused, Person Centred Approach, Motivational Interviewing and Mindfulness. Angela has a great passion for her work and has a realistic and positive view to allowing her clients to reach their full potential.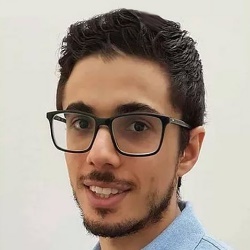 Dr Sam Besnek BHS, MPP
Podiatrist
General foot care, diabetic foot, circulation problems, flat foot, orthotics.
Qualified to provide PRP injections to foot joints.
I completed my degree of Bachelor of Health Science and Master of Podiatric Practice at La Trobe University. I've worked in multiple clinical settings including public hospitals, community health centres and private practices. My personal interest in sports, especially soccer and martial arts, has given me a wider understanding of how important it is to feel and be healthy.
Stemming from these personal experiences, I have a main interest in sports podiatry and treating chronic heel, shin, and knee pain. I've adapted a combination of different therapeutic approaches to treat such conditions successfully. These include injection therapies, dry needling, and orthotics prescribing. Furthermore, my experiences lie in paediatric care, diabetic assessments, and injury prevention. Once again, my work in multiple health care settings has equipped me with the experience to adequately treat such conditions.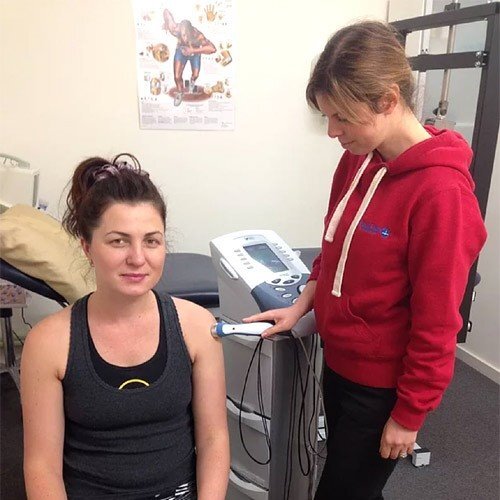 Margarita Gurevich B.Phty MAPA
Physiotherapist
Margarita completed her Bachelor of Physiotherapy degree at La Trobe University as well as a Diploma of Scenar Therapy in Moscow Scenar Centre. Margarita has extensive experience and specialises in SCENAR therapy, electrotherapy, and women's health.
Margarita is the Senior Physiotherapist at Health Point Physiotherapy and is now joining the team at RealCare Health Clinic. In the past, Margarita worked for MD Health Physiotherapy for over a year and specialised in Clinical Pilates. Shortly after, she went to Moscow to further develop her Physiotherapy skills in the areas of disease diagnostics and treatment.
Over the months she was in Moscow, she acquired knowledge and skills in electrotherapy methodologies including ultrasound, interferential, electrostimulation, magnetotherapy, SCENAR therapy, and drug phoresis.