Allied Health –

 

South Melbourne Doctors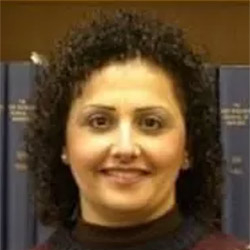 Accredited Practicing Dietitian
Dr Maryam Bassirat
PhD (Med), MDiet, BSc Biochem (Hons), Grad Cert Hum Nut
Maryam believes in the prevention of potentially harmful medical conditions. Her passion for nutrition and its link with chronic diseases was the motivating factor for choosing her career in medical research. She started her journey by completing her Bachelor of Science degree in Biochemistry at Manchester University in UK, followed by a PhD in medicine at Melbourne University. She has over 15 years of research experience in inflammatory chronic conditions such as diabetes, heart disease and chronic pain. Maryam has numerous publications including a book, been employed in major hospitals in Melbourne and has been involved in teaching throughout her career. In 2014, she decided to further advance her skills by completing a Graduate certificate of Human nutrition at Deakin and a Master's degree in Dietetics at Monash University.
Maryam believes in building a strong relationship with her clients and offering them the most recent research findings so they can make an informed decision about their current treatment plan and future health goals. Her nutritional counselling is positive and tailored to suit her client's needs in supporting their goals towards improving their quality of life.
Maryam can provide nutritional advice for:
Diabetes management (including carbohydrate counting)
Heart disease (High cholesterol, High blood pressure)
Bone health (Arthritis, osteoporosis)
Gastrointestinal disorders (stomach, bowel)
Cancer management
Healthy eating (Intuitive/mindful eating and a non-diet approach)
Weight management
Adolescents health & Aged care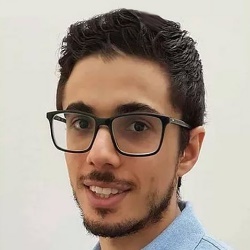 Podiatrist
Dr Sam Besnek BHS, MPP
Qualified podiatrist
General foot care, diabetic foot, circulation problems, flat foot, orthotics.
Qualified to provide PRP injections to foot joints.
I completed my degree of Bachelor of Health Science and Master of Podiatric Practice at La Trobe University. I've worked in multiple clinical settings including public hospitals, community health centres and private practices. My personal interest in sports, especially soccer and martial arts, has given me a wider understanding of how important it is to feel and be healthy.
Stemming from these personal experiences, I have a main interest in sports podiatry and treating chronic heel, shin and knee pain. I've adapted a combination of different therapeutic approaches to treat such conditions successfully. These include injection therapies, dry needling and orthotics prescribing.
Furthermore, my experiences lie in paediatric care, diabetic assessments, and injury prevention. Once again, my work in multiple health care settings has equipped me with the experience to adequately treat such conditions.